Are you looking for Summer Tyres for your vehicle?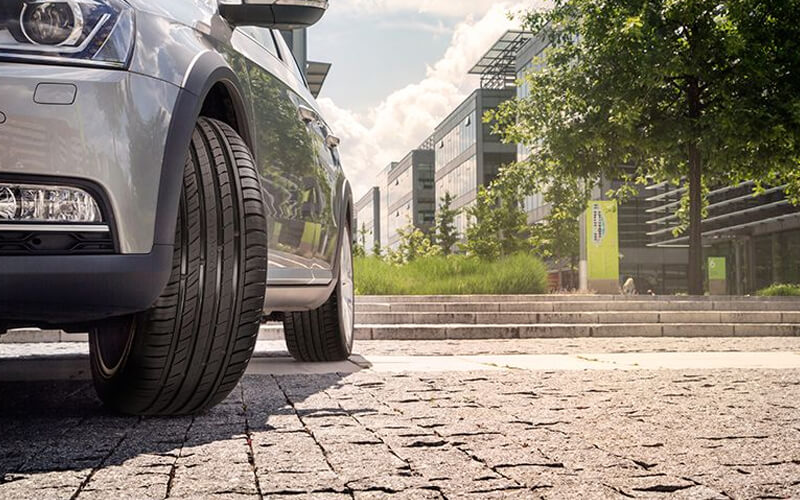 Summer tyres are uniquely designed to offer enhanced traction on both wet and dry surfaces. As a result, these models can combat the summer heat with a superior manoeuvring capability and better comfort.
At CVS Tyres Ltd., we stock a massive range of summer tyres Peacehaven in different models within a size range of 14"-22". We also house units from premium, budget and mid-range brands to meet all "tyres near me" searches.
What sets us apart?
The following reasons make us one of the most reliable tyre retailers in the area-
Wide range of brands available
Dunlop
Continental
Goodyear
Pirelli and many, many more
Nexen
Churchill
Yokohama
Uniroyal and many more
Online tyre purchase option
You can buy summer tyres Peacehaven easily online directly from our website. Simply type your vehicle's registration number or tyre size details in the tyre finder tool and choose from our vast catalogue.
Offline tyre sale option
You can certainly also choose to buy summer car tyres Peacehaven at our shop at Unit 11, Farrington Enterprise Estate, Hoyle Rd, Peacehaven BN10 8LW. Our experts will help you choose the right model based on your budget and car specifications.
Mobile tyre-fitting option
Don't worry if you cannot bring your vehicle to our facility for tyre installation. We can come to you! We also carry all the required equipment in our van to ensure hassle-free fitment.
Note: As a standard practice, we also run several checks during every fitment session, including wheel balancing to ensure driving safety and quality.
Why do we recommend summer tyres Peacehaven?
Here are the following reasons-
Tougher rubber compound
Summer tyres have a tougher rubber compound with a lower natural rubber content. This ensures even heat distribution and stability. It also reduces wear to make the model more durable.
Shallower tread depth
Summer models come with a comparatively shallower tread depth than other variants. This lowered tread depth offers an optimum tyre to road contact, allowing uncompromised traction and grip. Shallower tread depth is perfect for a long journey as it ensures superior vehicle control and enhanced fuel economy. The outer ends are also kept wider to provide better cornering control.
Tread ribs
They come with one or more tread ribs, generally placed in the centre for effective water evacuation from the tread surface. This allows the model to become hydroplaning resistant.
Points to remember
Do not mix and match your summer car tyres Peacehaven with other models. While fitting these models, make sure you change all four units to ensure driving safety.
To ensure the right handling experience, you will need to buy the right tyre size. This is also essential for your driving safety.
Popular summer tyres Peacehaven from our inventory-
Pirelli P Zero Corsa System
Michelin Pilot Super Sport
Continental EcoContact 6 etc.
For further details, please call us on 01273 307831 or email us cvs.tyres@hotmail.co.uk.