Are you looking for Mobile Tyre Fitting for your vehicle?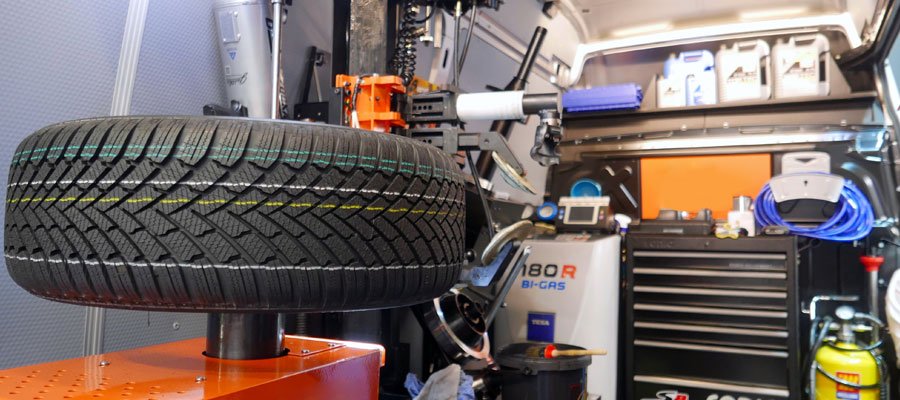 Need an immediate tyre replacement but cannot visit a workshop?
No need to worry – just get in touch with us- CVS Tyres Ltd.
We offer you convenient and affordable mobile tyre fitting services Peacehaven that can help you get your car tyres replaced at any desired location within our service area.
Why opt for our mobile tyre-fitting service?
Our service of mobile tyre fitting Peacehaven proves highly beneficial in a number of ways-
Great for emergencies
Our mobile tyre-fitting service is the best solution for car owners stuck with tyre-related emergencies and cannot drive to our workshop for an inspection.
Convenient tyre replacement for all vehicles
Be it an SUV or any regular passenger car model, we offer mobile tyre-fitting services for all vehicle categories.
Additional checks
For utmost driving safety, our experts will offer additional checks while replacing tyres, including wheel balancing.
Tyre replacement at any location
Our mobile tyre-fitting service is available at any location within our range of operations. Therefore, you can get your vehicle's tyres fitted at home, office or any desired location of your choice.
Choose your tyres and schedule a mobile tyre fitting appointment
Order your car tyres using our online tyre booking facility and just opt for our mobile tyre-fitting service. Enter your vehicle registration number or tyre size details in our website's tyre finder tool and browse through our catalogue to book your desired tyres.
We stock a massive inventory of vehicle tyres from various best-selling brands like:
Bridgestone
Pirelli
Michelin
Continental
Dunlop
Nexen
Churchill
Goodyear
Uniroyal and many more.
All tyres are available within the size range of- 14''-22''. You can have a view of all the tyre models and sizes using our website tool.
After you place the order, opt for mobile tyre fitting Peacehaven and provide us with your address details. We will reach you without any delay with our fully equipped mobile van and carry out the tyre fitment efficiently. We will ensure you can get back on the road as early as possible.
No need to keep looking for "mobile tyre-fitting near me" - just get in touch with us.
If you have any queries, please call us on 01273 307831.