Are you looking for Run Flat Tyres for your vehicle?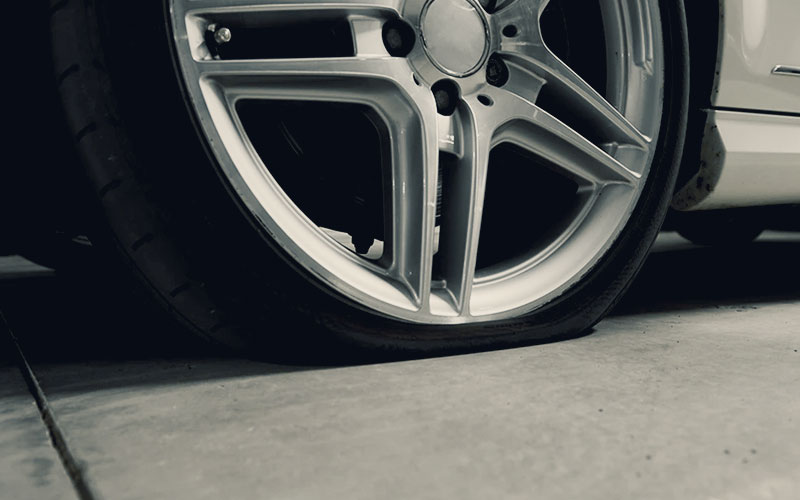 Tyre punctures can happen at any time. You can obviously call for help, but that can take quite some time to arrive while you are standing outside. Many drivers are carrying a spare tyre in their cars, but most of them don't really know how to change it.
You can avoid this hassle by opting for run-flat tyres Peacehaven. They can support the weight of your car and give you enough time to reach home or the nearest car workshop.
CVS Tyres Ltd. is an ideal choice to purchase run-flats at an extremely competitive price.
Types of run-flat tyres Peacehaven we stock
Self-supporting: The heavily reinforced sidewalls are devised to support a car to run at low pressure up to certain miles.
Self-sealing: An additional lining inside the tyre helps self-sealing during minor punctures as large as 5mm. These tyres slow down air loss levels during a puncture or self-mend permanently.
How do they work?
Run-flat tyres are devised with tough rubber inside the sidewalls, which helps carry the vehicle load easily even after a puncture.
Why should you opt for run-flat car tyres Peacehaven?
Sustains stability even during deflation
Saves car space and weight as there is no need to carry a spare tyre.
Highly puncture-resistant
Tyre brands available at our facility
We hold run-flat tyres from various brands – here a few examples:
Dunlop
Bridgestone
Pirelli
Michelin
Continental
Churchill
Nexen
Yokohama
Uniroyal
and many other brands
Confused with so many options?
Come to see us at our facility at Unit 11, Farrington Enterprise Estate, Hoyle Rd, Peacehaven BN10 8LW, and check out our extensive range of car tyres Peacehaven.
Alternatively, you can buy run-flat car tyres Peacehaven online from us. Enter your vehicle's registration number or tyre specifications into our tyre search section and have a look at our collection. With your order you can also choose a day, time and location (workshop or mobile) for fitting.
Mobile tyre-fitting service
Further, for your convenience, we offer mobile tyre-fitting services. All you have to do is book an appointment when you order tyres online from us. We will send a member of our team of tyre experts to your location (within our range of operations) in a fully equipped van.
For more details, don't hesitate to call us on 01273 307831 or send us an email at cvs.tyres@hotmail.co.uk .